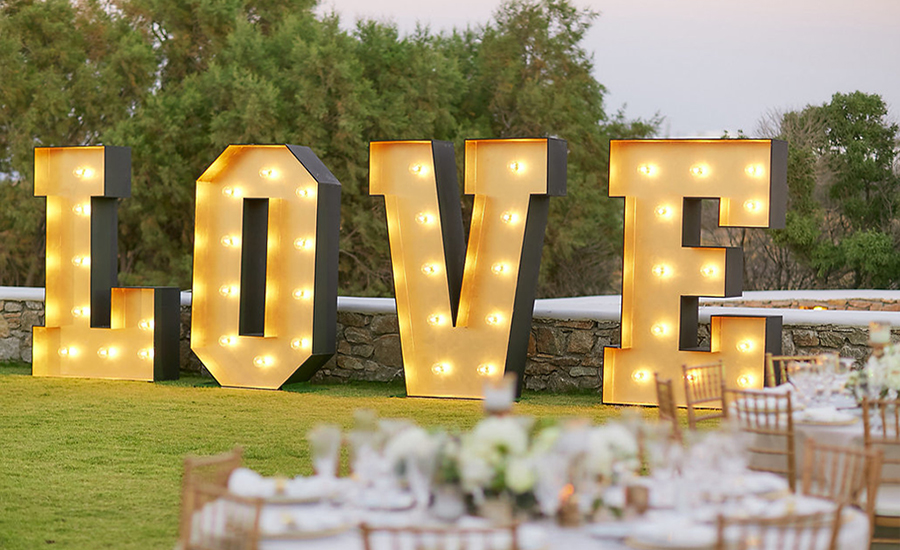 "# love"
Project: Decorative lighting objects for a wedding party.
Tropical decoration for a beach party.
Location: Mykonos, Greece
 |
Light sphears.
Romantic decoration for a wedding organized by "The 12 events" in Mykonos island.

All you need is LOVE.
Large golden  marquee letters.
The most popular photobooth ever!
 
Paper art Jungle.
White paper monsteras and palms together with fresh jungle leafs, strelitzias and anthuriums.
Colorful decoration for the after wedding party in Alemagou beach bar.
  

---

---

 |
Dress code: Tribal
Music: Afro
Decoration: Tropical chic